Blu-Ray sleeve and booklet cover for Arrow Academy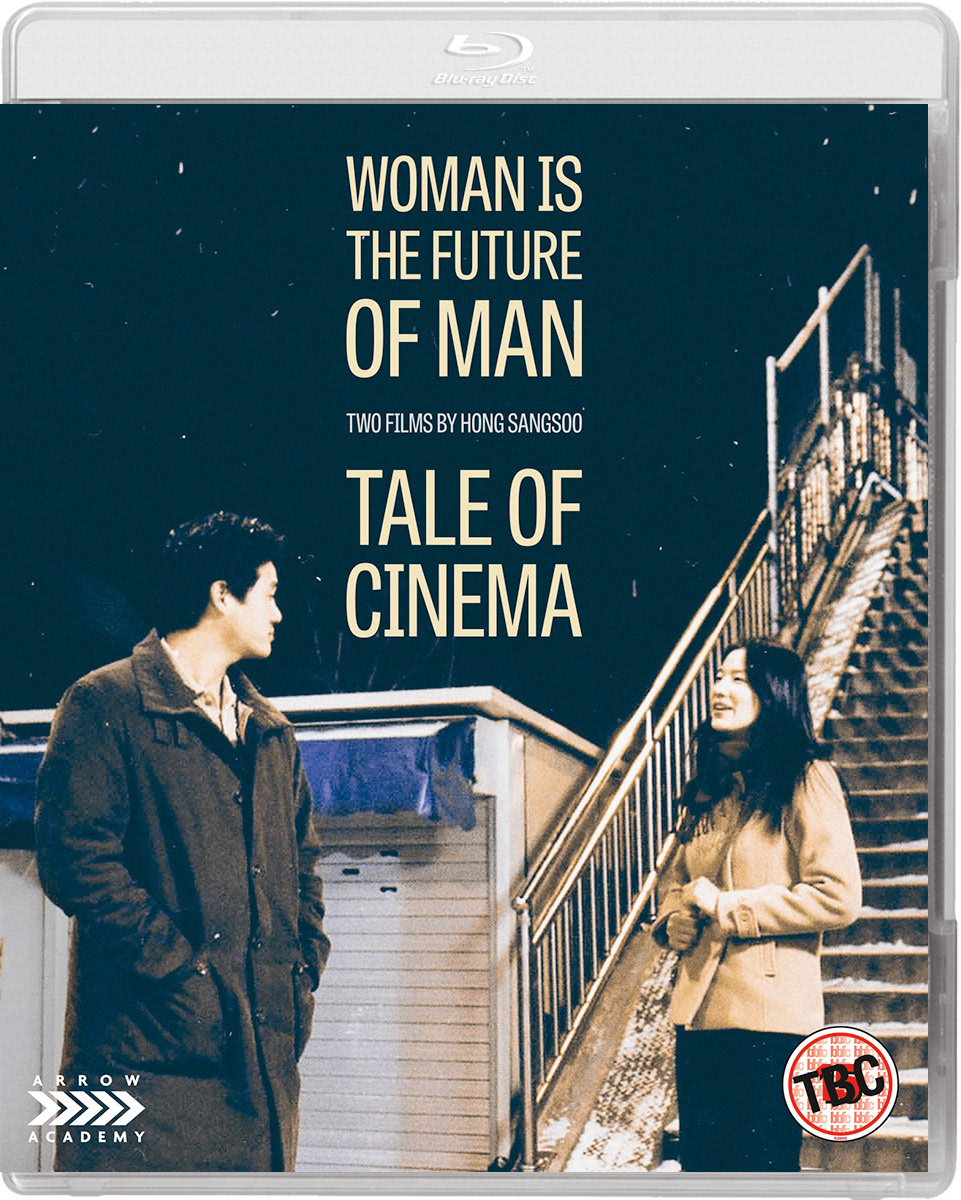 This was my first non-box assignment for Arrow, but that didn't make it any easier. There were plenty of stills available for
Tale of Cinema
but only a handful for
Woman is the Future of Man
, not to mention the need to place two titles and the director's name into a relatively small area.
Many of the stills required a light to moderate amount of retouching. This one, for instance, had an annoying glare on the metal frame that had to be removed.

I always try to improve with each job and, since the Sacha Guitry set didn't allow much in the way of exploration, I decided to really dig in on this one. Without having seen the films, all I could do was pick the stills that told a story. My personal favorite was #5 (second row left).

At one point, the Arrow producers suggested I try a black and white solution.


Back to color. In the end, the third image (top row right) will be used for the booklet cover. The typeface is
Termina
. For instructions on how to get that illustrated look, please click on over to the 
Sacha Guitry
page.


In the end, the producers went with option #1 below for the sleeve, but with the title treatment colors from #2. This was one of the few usable stills from 
Woman is the Future of Man
. The typeface is
Tablet Gothic
.