Sleeves, booklets, and disc art for Kino Lorber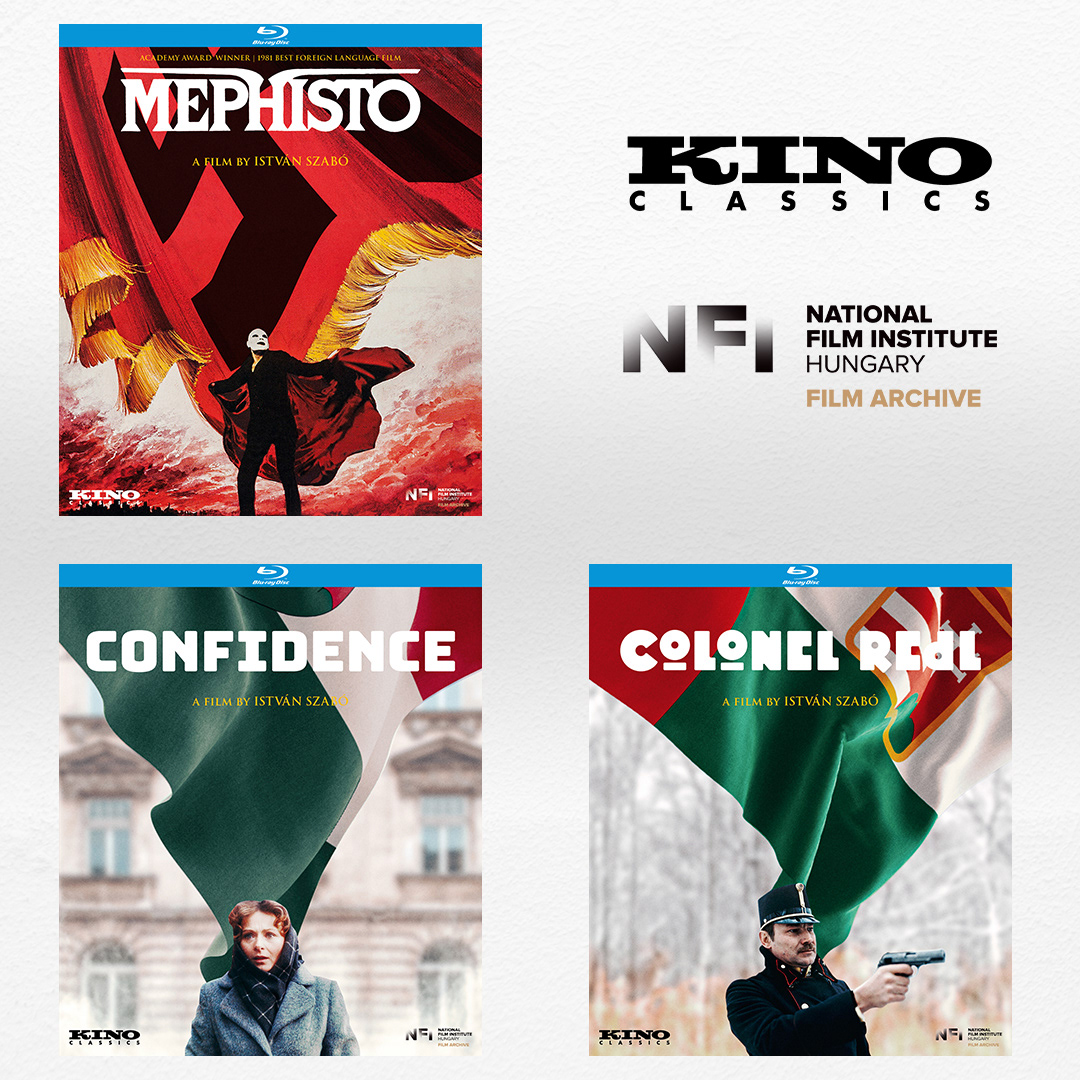 I got this project from Kino Lorber back in April: three films by Hungarian director István Szabó, including the Oscar-winning
Mephisto
, based on the novel by Klaus Mann and starring Klaus Maria Brandauer as a German actor dealing with unexpected popularity in pre-WWII Germany. The project called for booklets along with sleeves and disc art for both Blu-Ray and DVD.
As I've done previously with Arrow, I did a series of concepts, each one part of a theme. In the case of
Mephisto
, the producers decided to keep the original artwork by the legendary poster artist 
René Ferracci
. The file I received was missing the swastika so I had to paint it back in (and just after Passover, too!), in addition to some minor fixes. The original title treatment had already been traced for me.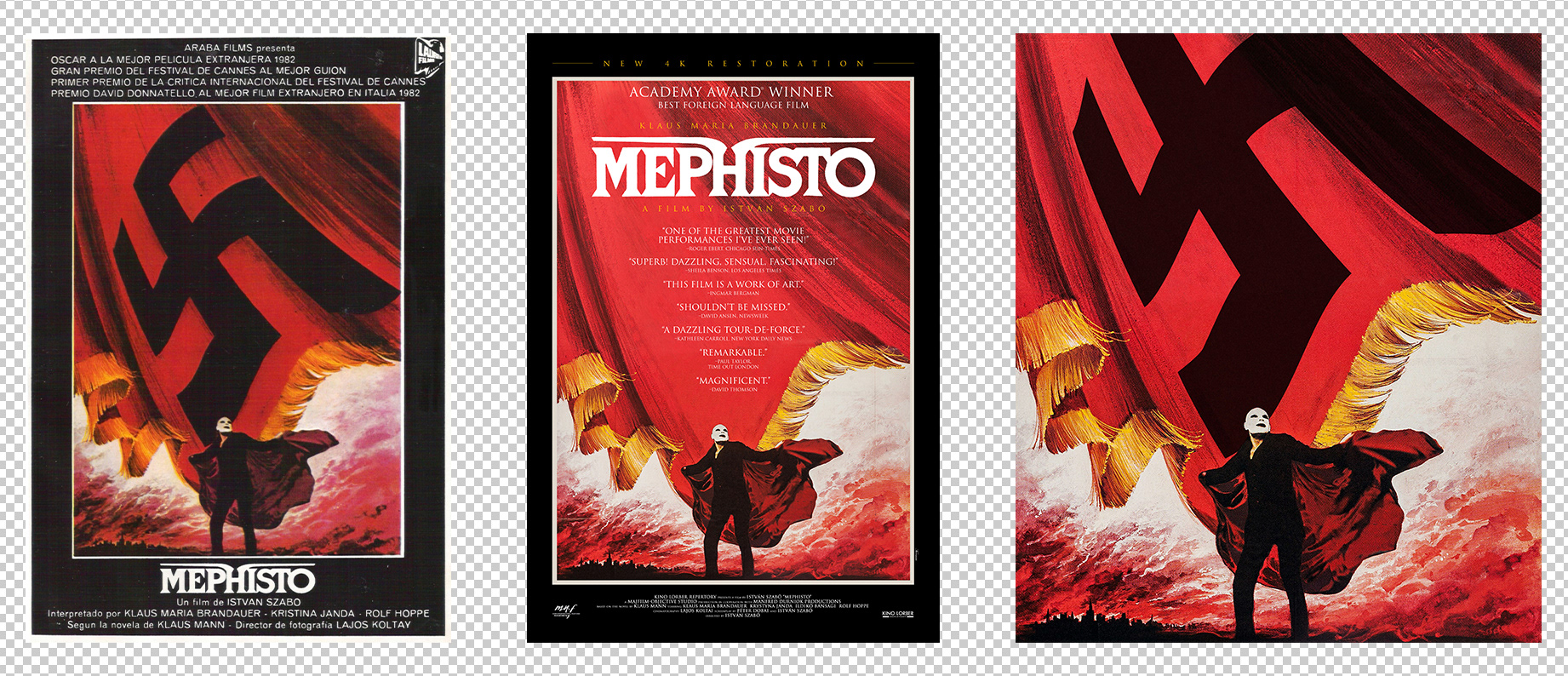 For
Confidence
and
Colonel Redl
, I was asked if I could make something that could stand alongside the
Mephisto
art. The proverbial lightbulb went off when I found the perfect 3-D flag
mock-up
. I also spent time researching the correct flags for the time periods that the films take place in: for
Confidence
, I used the WWII-era Hungarian flag, and for
Colonel Redl
, the WWI-era Austro-Hungarian flag.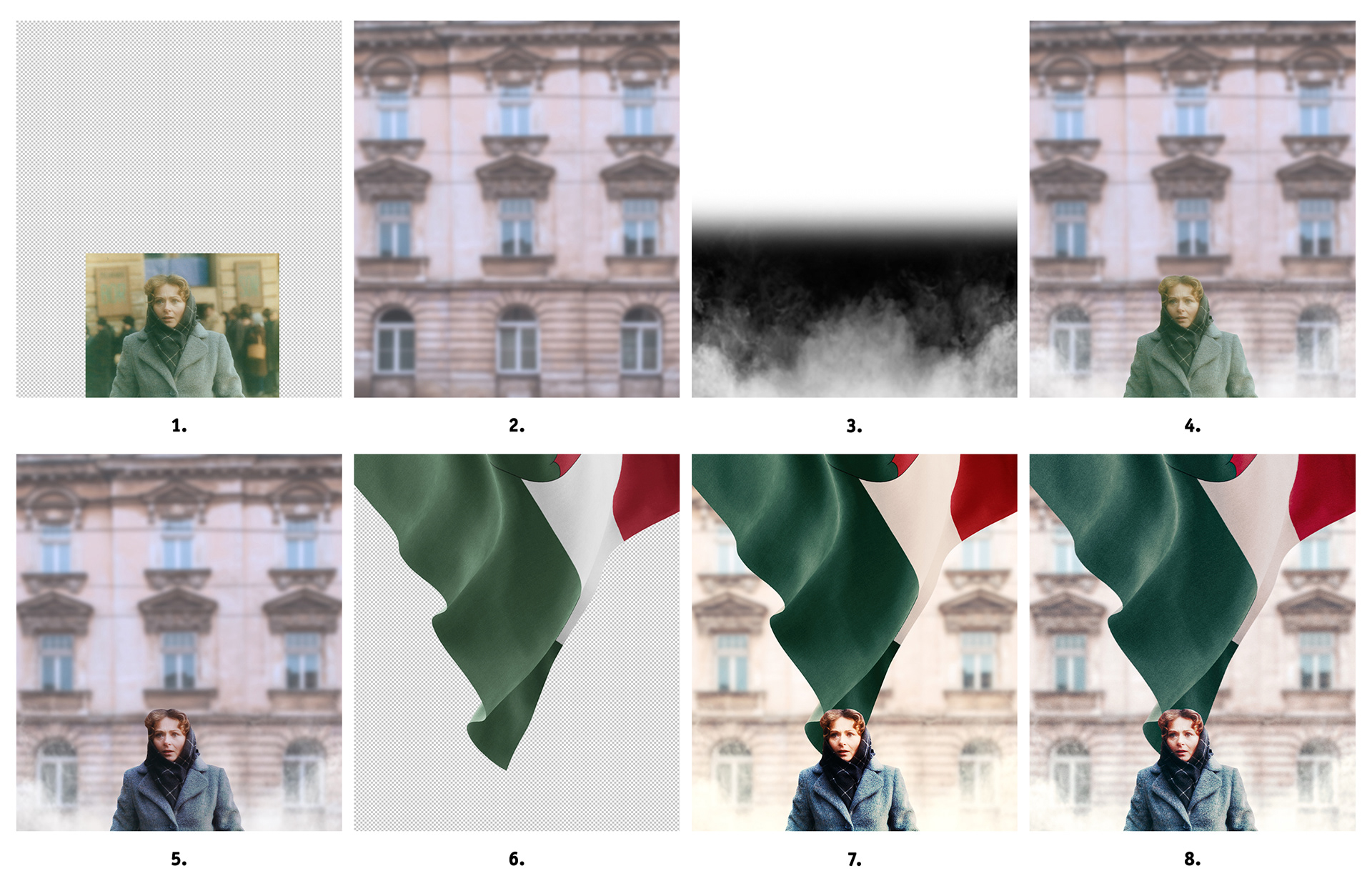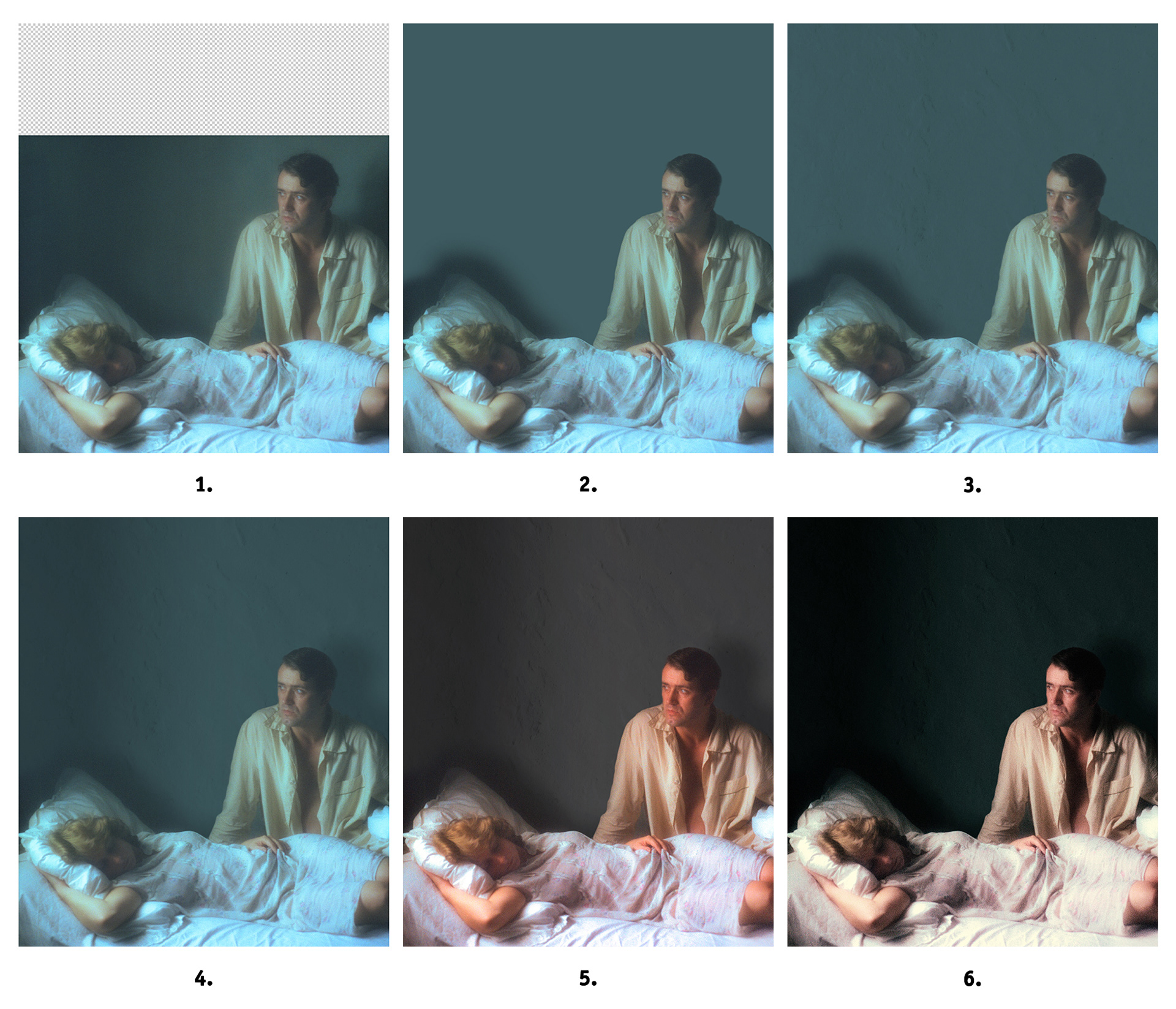 The still of Klaus Maria Brandauer from
Colonel Redl
was surprisingly difficult to mask due to of the depth of field. His face is in focus, yet the gun is not.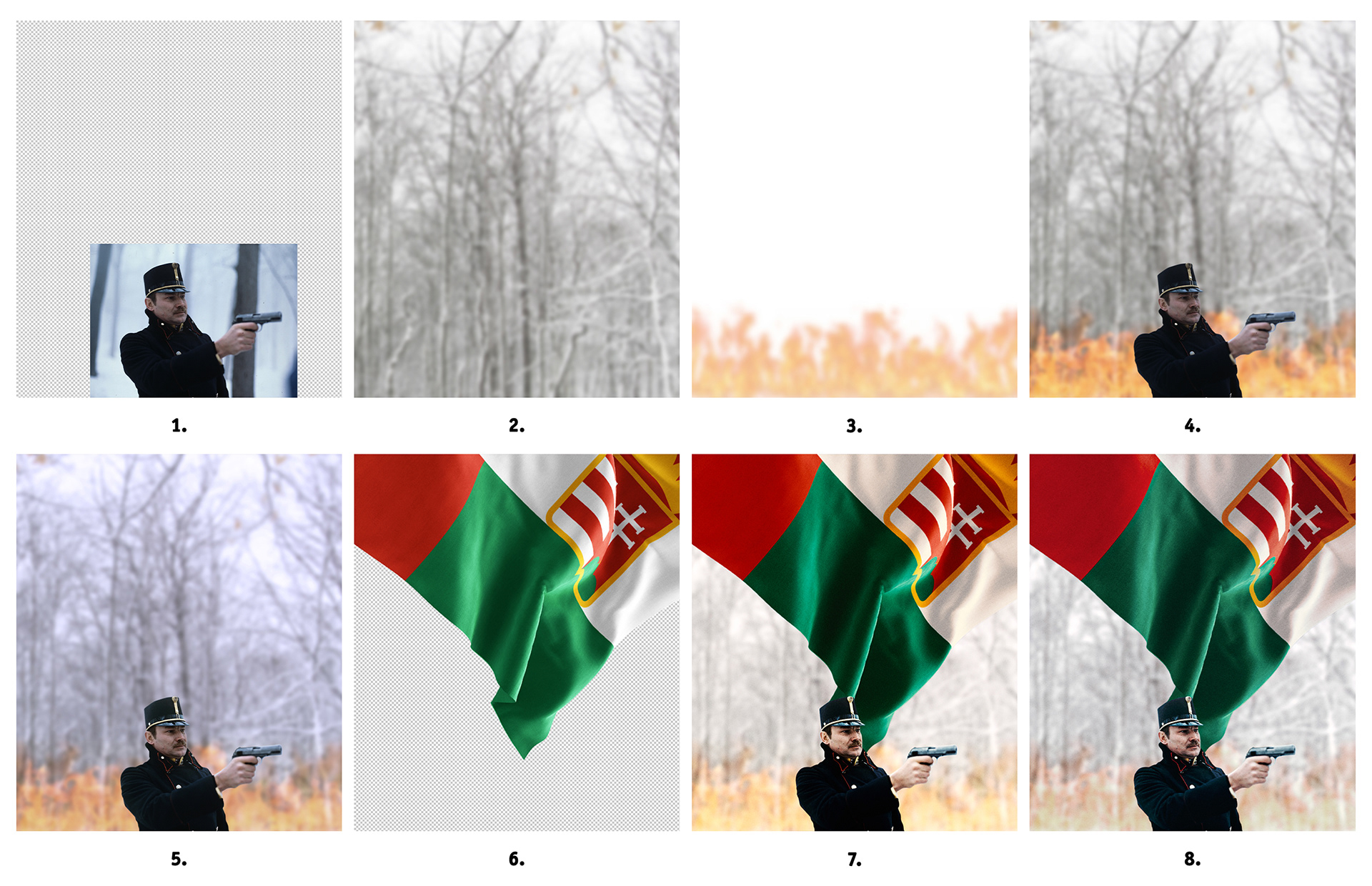 It may not look like it (since these photos aren't zoomed in 200%) but many of the stills supplied to me required a lot of work. In addition to the clone tool, I've started using the spot healing brush more and more. And even a basic white/black balance pass can make a huge difference.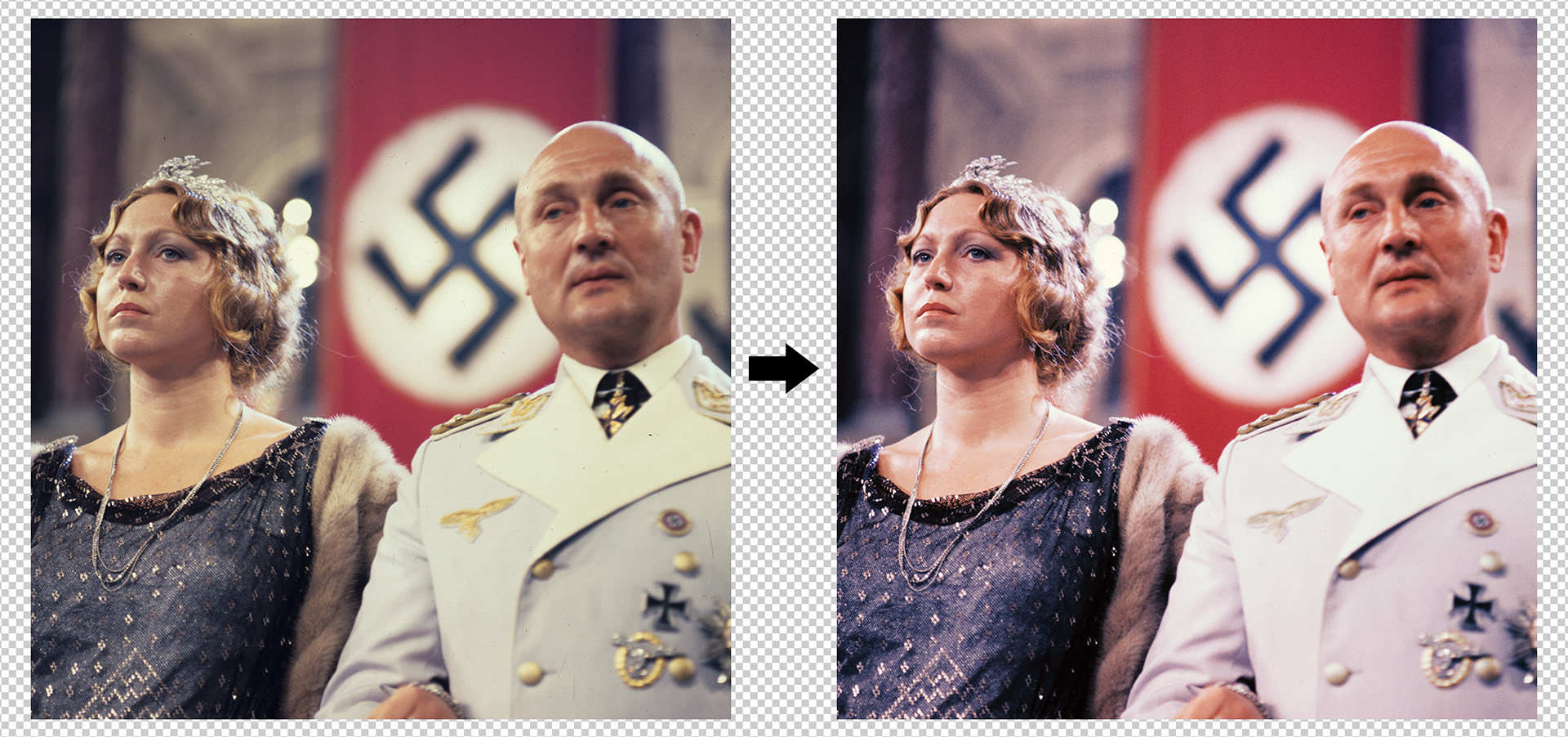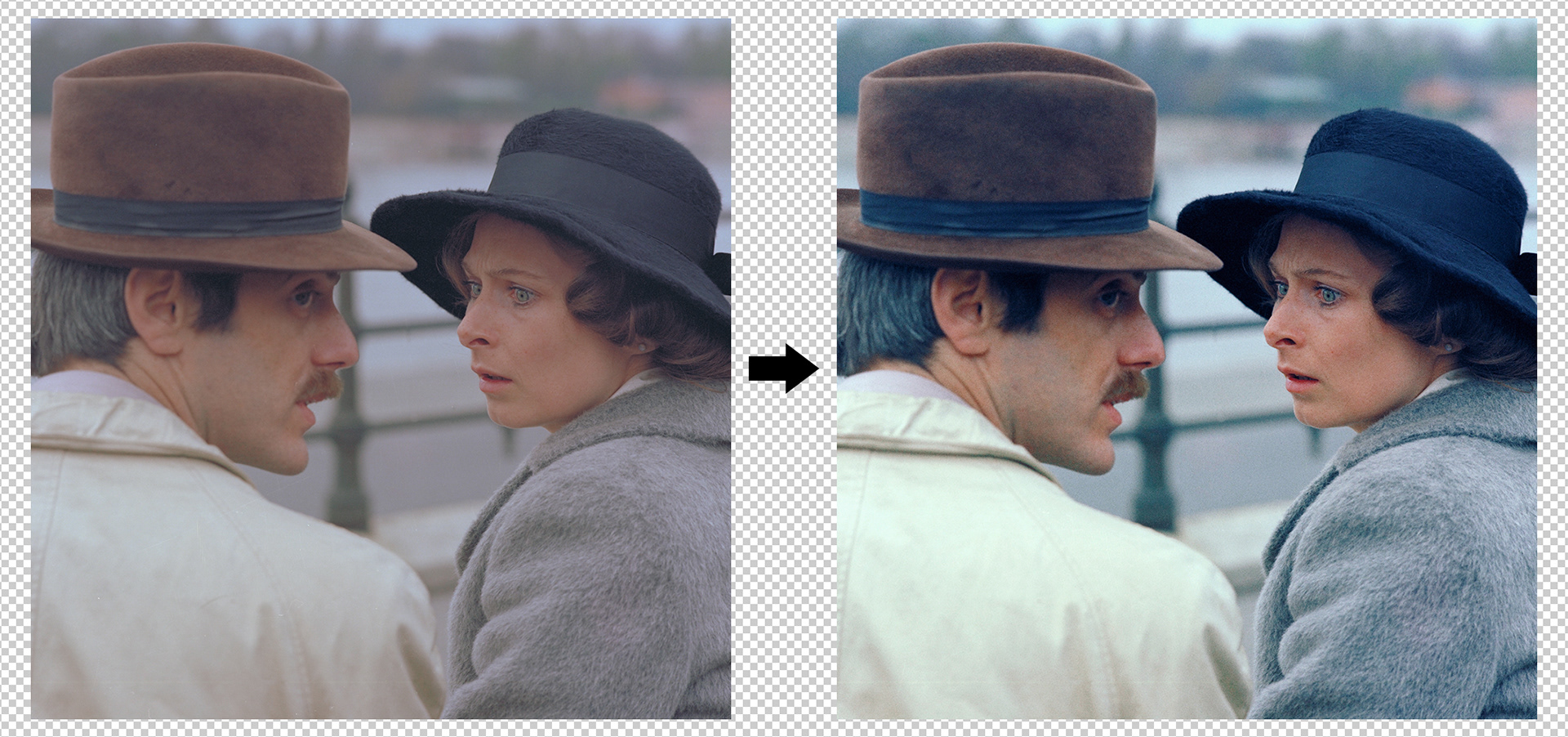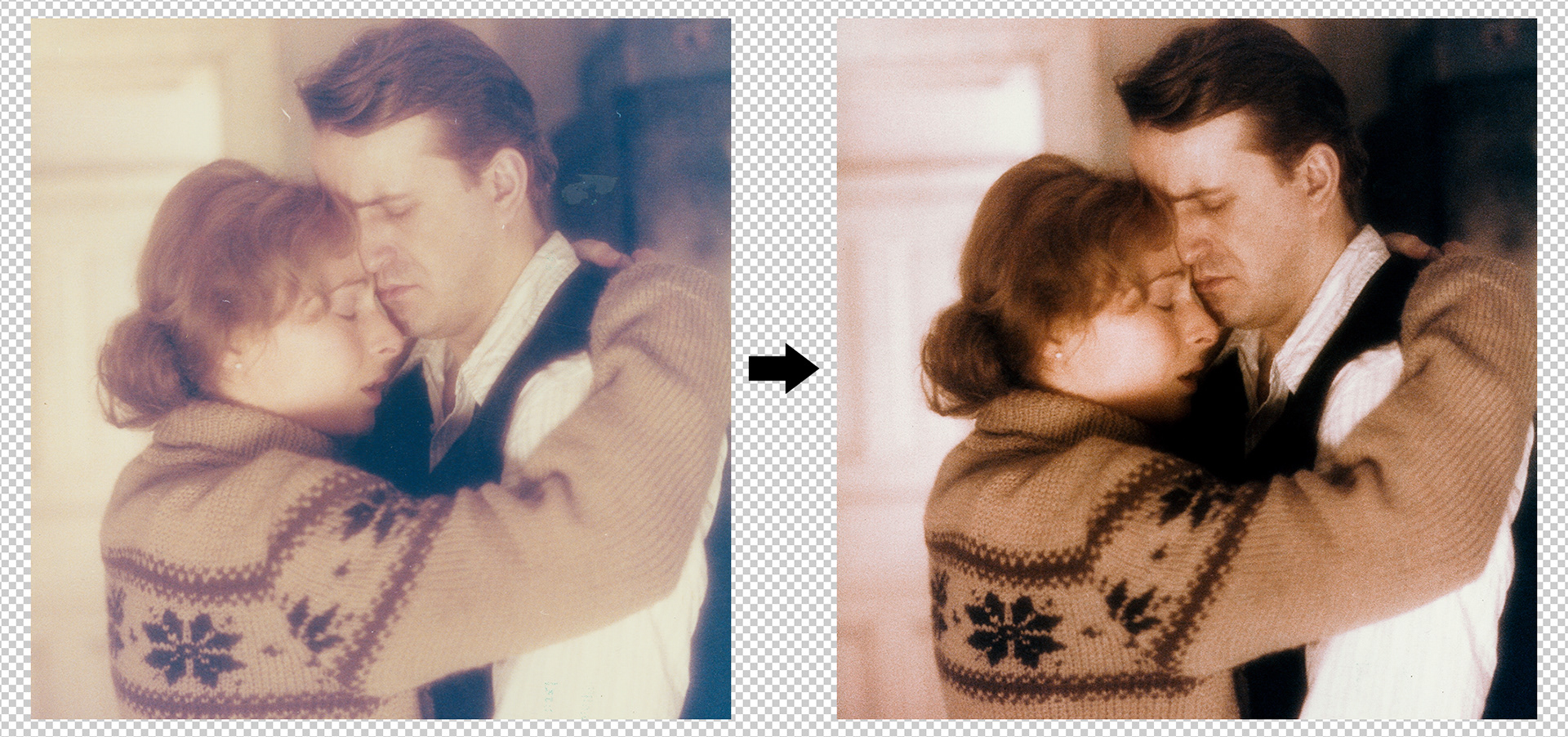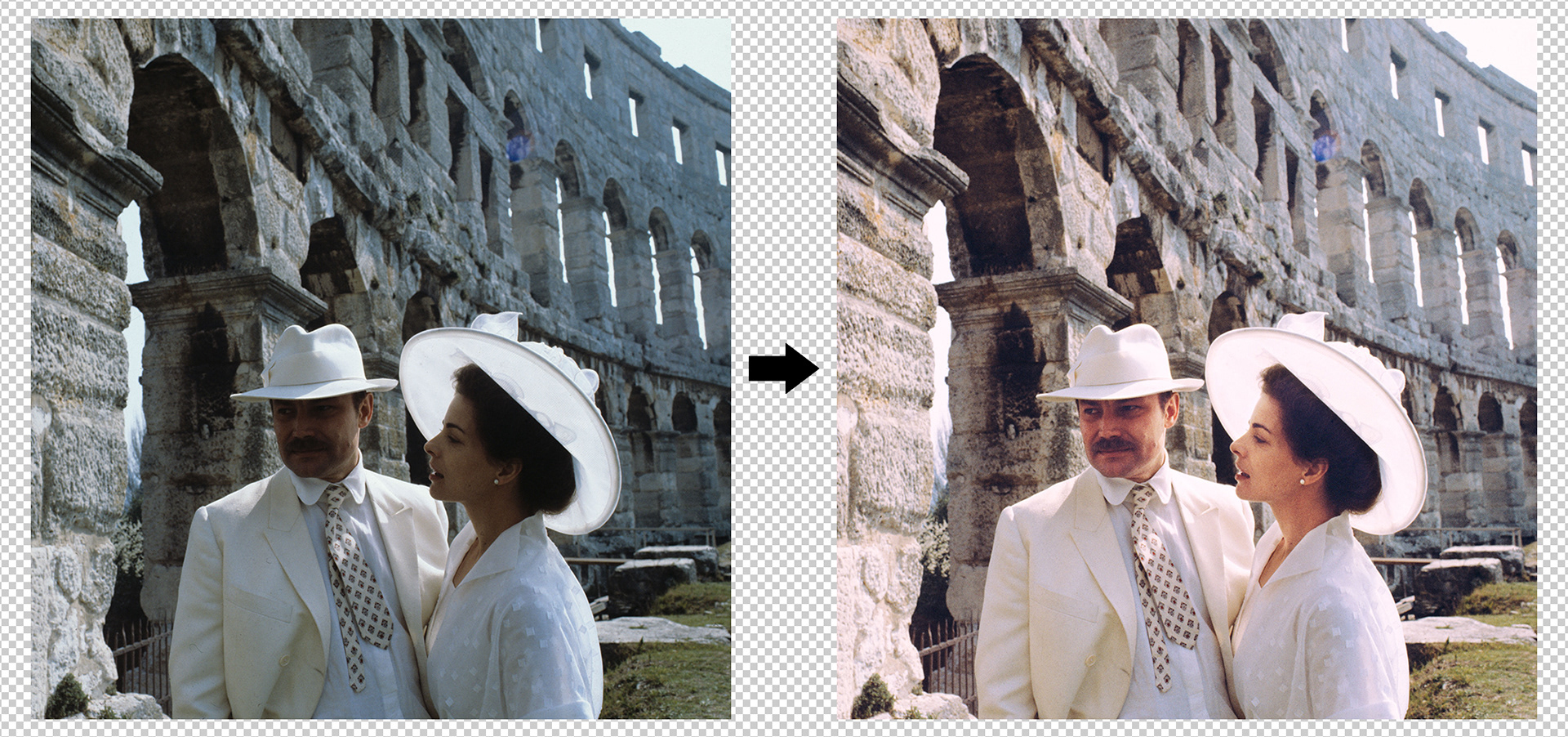 For the discs, I was told to simply use the artwork. And for the booklets, I don't really have any kind of formal process. I lay the essay in first and work around it. If an essay goes long and I have to take out a photo, that's what I do. Or if I can reposition a character in a photo further down in the frame to make room for one final paragraph on top, I'll try that. No two booklets are the same. And I always use dark text over light backgrounds... I really try to use dark backgrounds sparingly.