Unused Blu-Ray sleeve for Arrow Academy

I was brought on board by the Arrow producers to design artwork for their Blu-Ray release of John Farrow's
The Big Clock
, a 1948 film noir starring Ray Milland and Charles Laughton, based on the novel by Kenneth Fearing. (It was remade as
No Way Out
 with Kevin Costner and Gene Hackman in 1987.)
Unfortunately, after my first round of comps, we found out they couldn't be used due to contractual issues with the studio. No new artwork could be commissioned for this release. What follows are my five comps.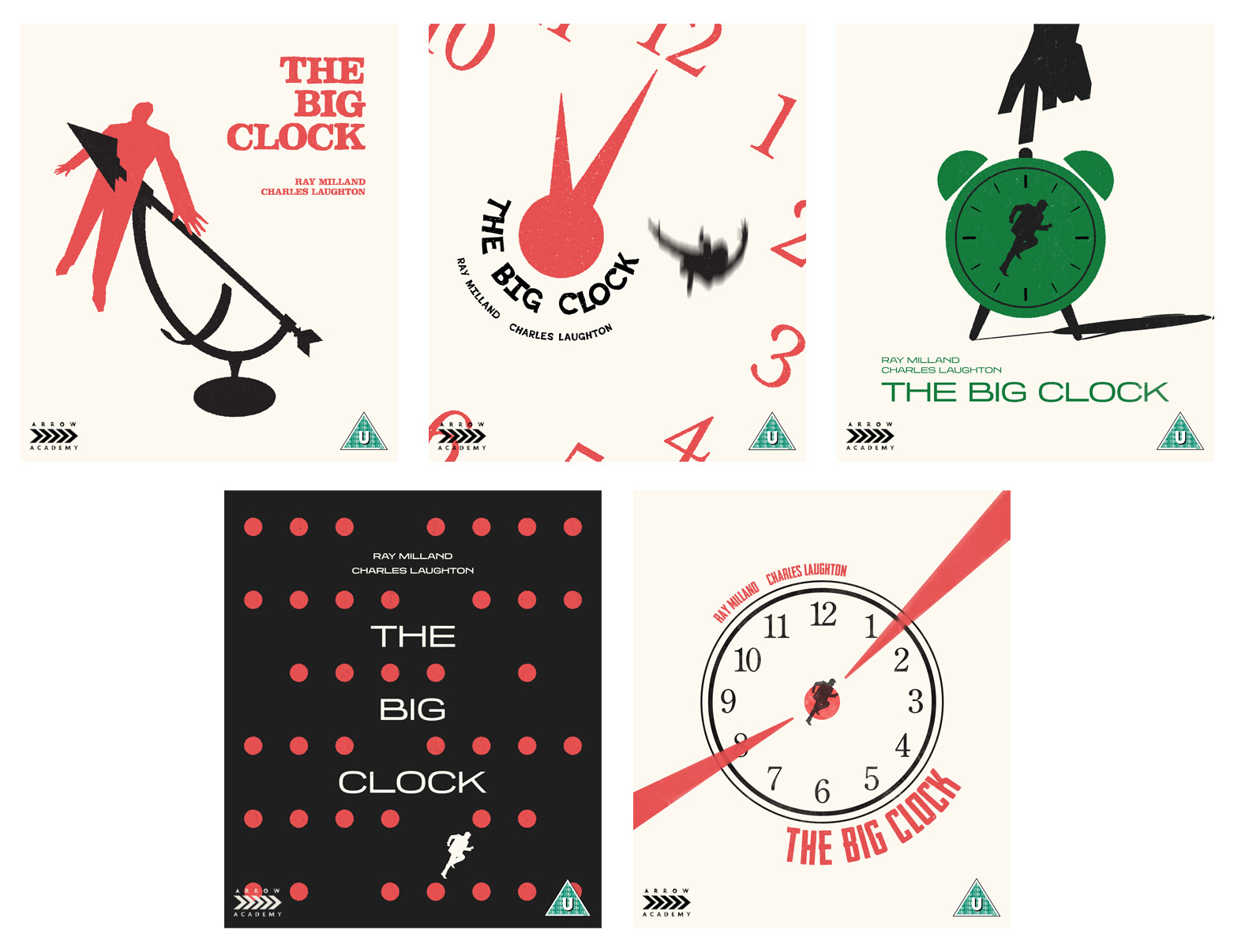 Without spoiling anything, a small sundial plays an important role in the film and Milland's character at one point expresses an interest in a green clock. The rest of the colors are identical to those used in the Film Noir set.
The final artwork is below. The reversible sleeve features two artwork options: the one on the left is a publicity still; the one on the right is the French one-sheet.