Blu-Ray sleeve and disc art for Kino Lorber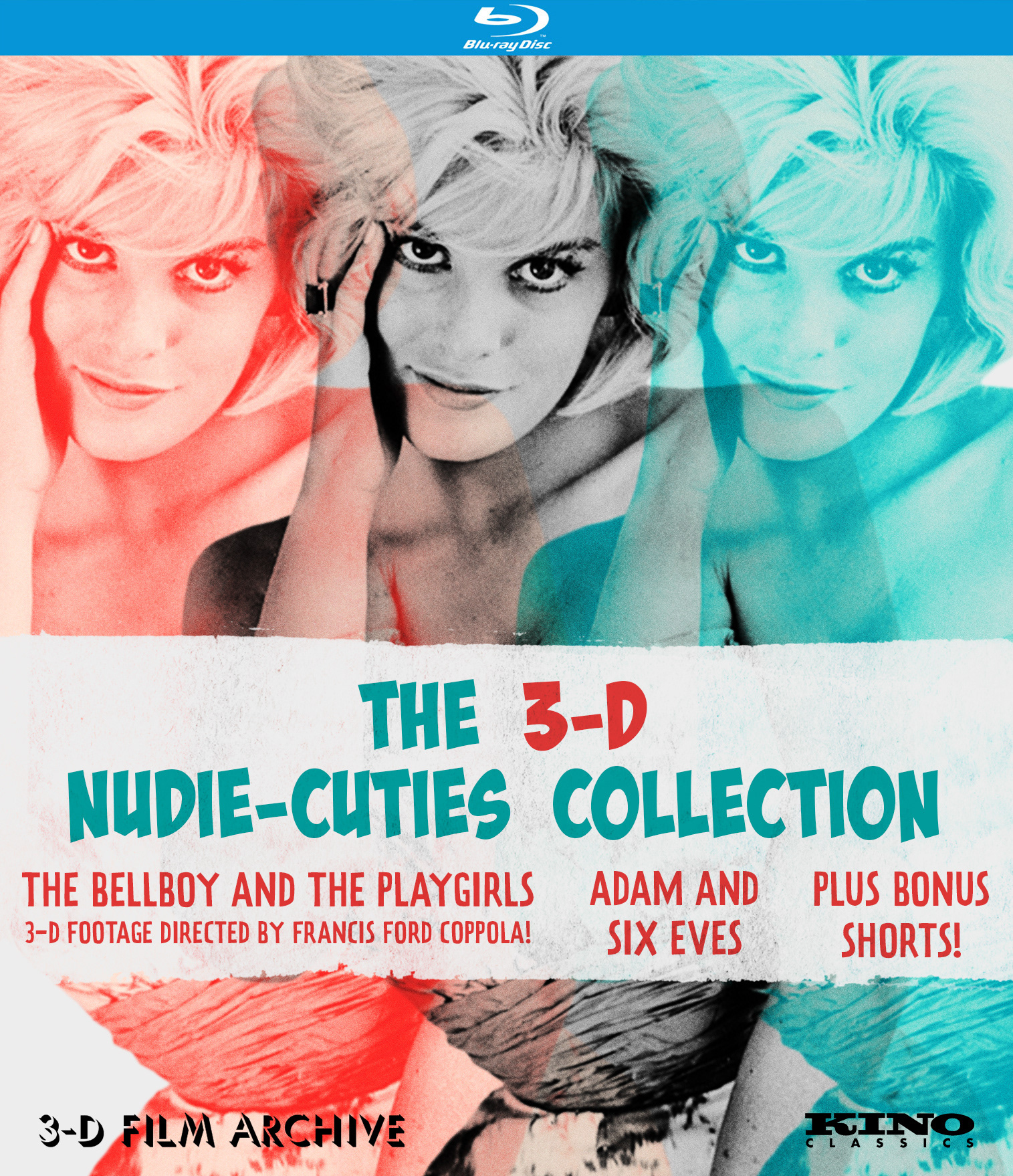 Around the time I finished work on
Tamango
, I received an e-mail from the producer at Kino Lorber asking if I'd be interested in working on
The 3-D Nudie-Cuties Collection
. I was on a cross-country trip but I replied that I'd get to it as soon as I arrived in Los Angeles. As the back cover states, "nudie-cuties" were popular grindhouse fare but were eventually replaced with more explicit work. You can find out more
here
.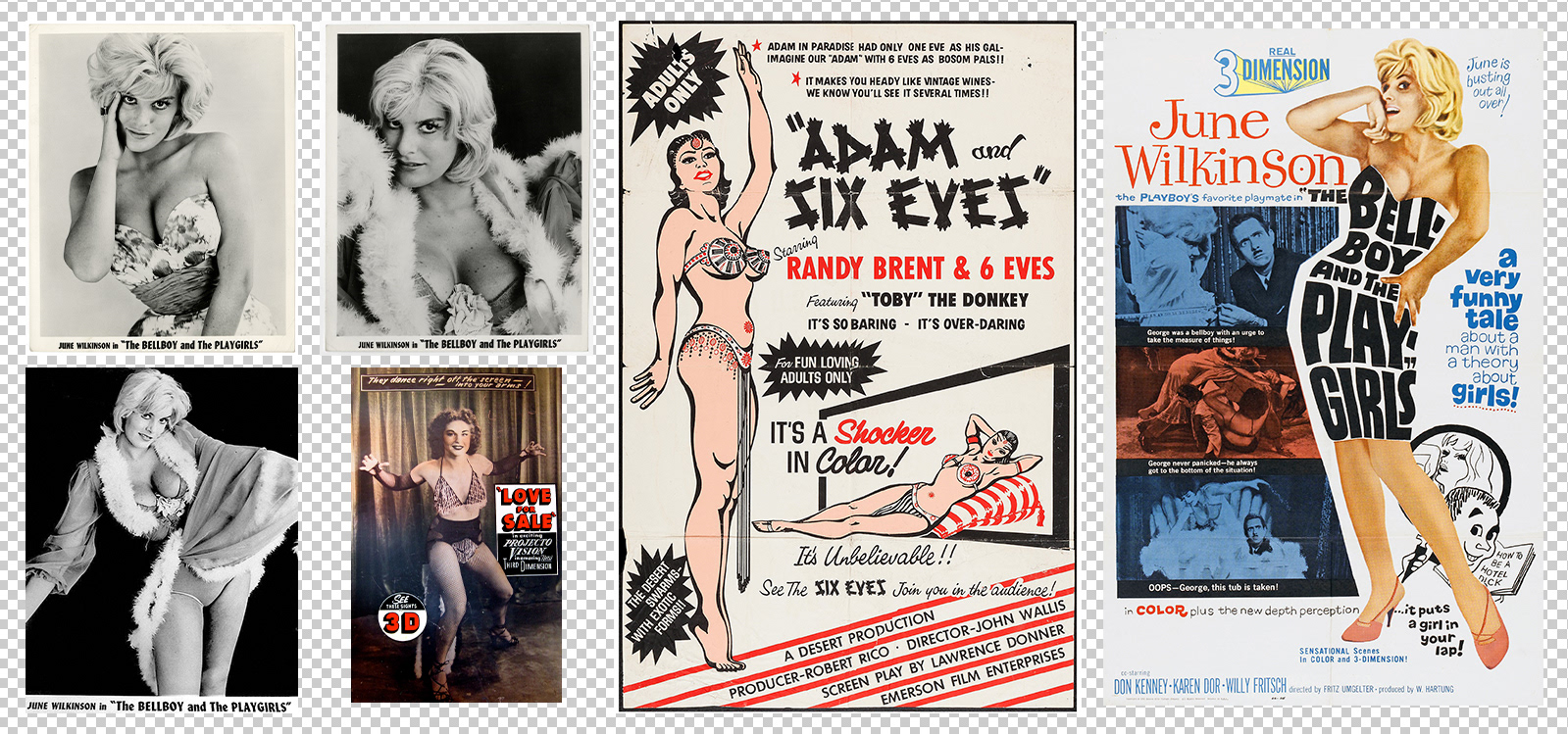 There wasn't much to work with... just a few stills and vintage ads. Later on I received a handful of HD screenshots for the back cover which required some clean-up.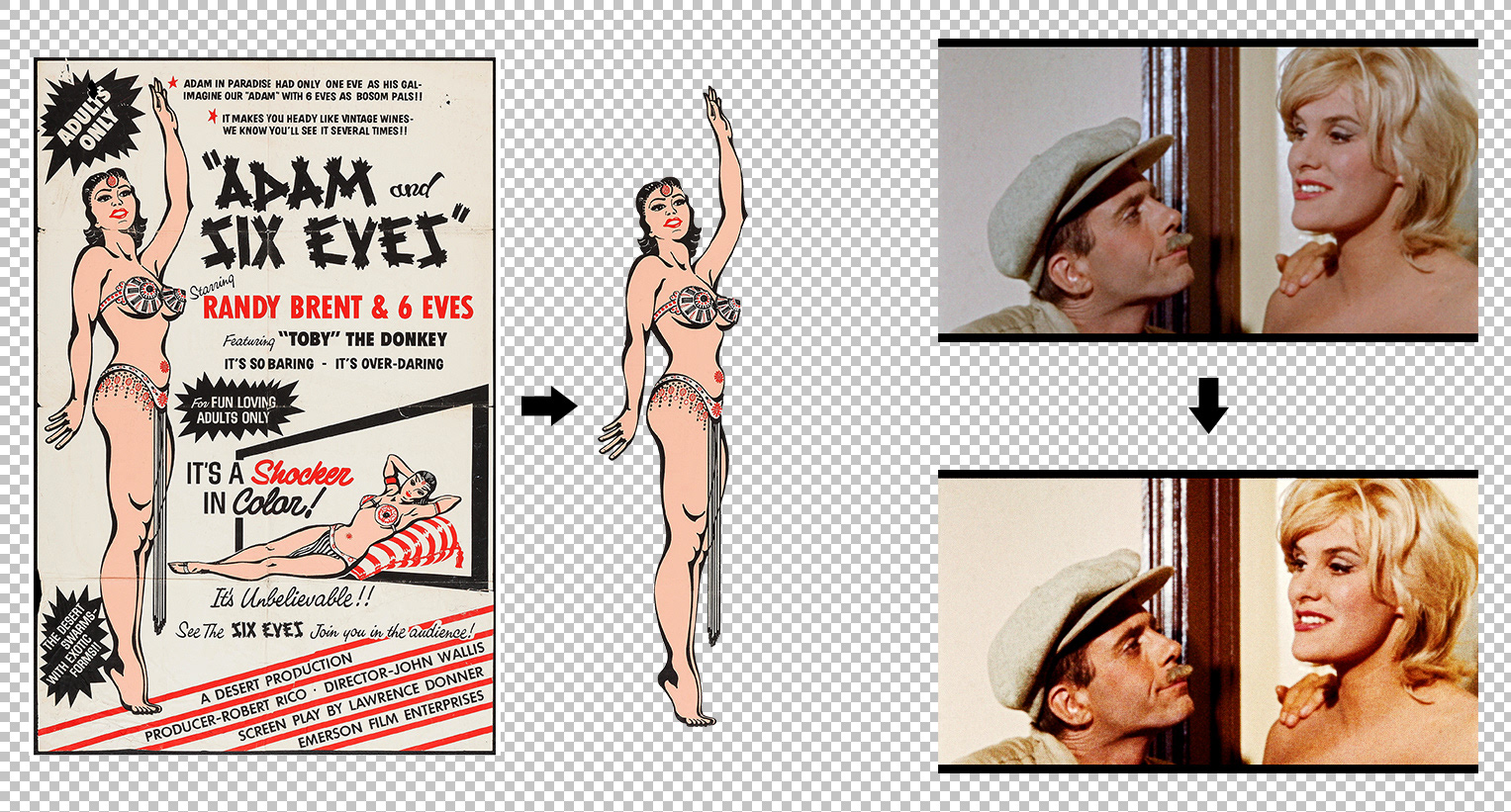 The producers wanted one concept resembling the poster for
The Bellboy and the Playgirls
, with the title making up the negative space in June Wilkinson's body. In the end, they went with the first concept (top row left).

There wasn't much to revise, though the copy changed throughout the process, so
Love for Sale
became "Plus Bonus Shorts!" And I couldn't forget to include the logo for the
3-D Film Archive
.
I received copy for the back cover which was also slightly revised as we went along.
byNWR
is filmmaker Nicolas Winding Refn's company. And it can be a challenge to present multiple logos and legal boilerplate in such a small space. Thankfully, with only a few stills and no billing block or list of special features, there was plenty of room to work with.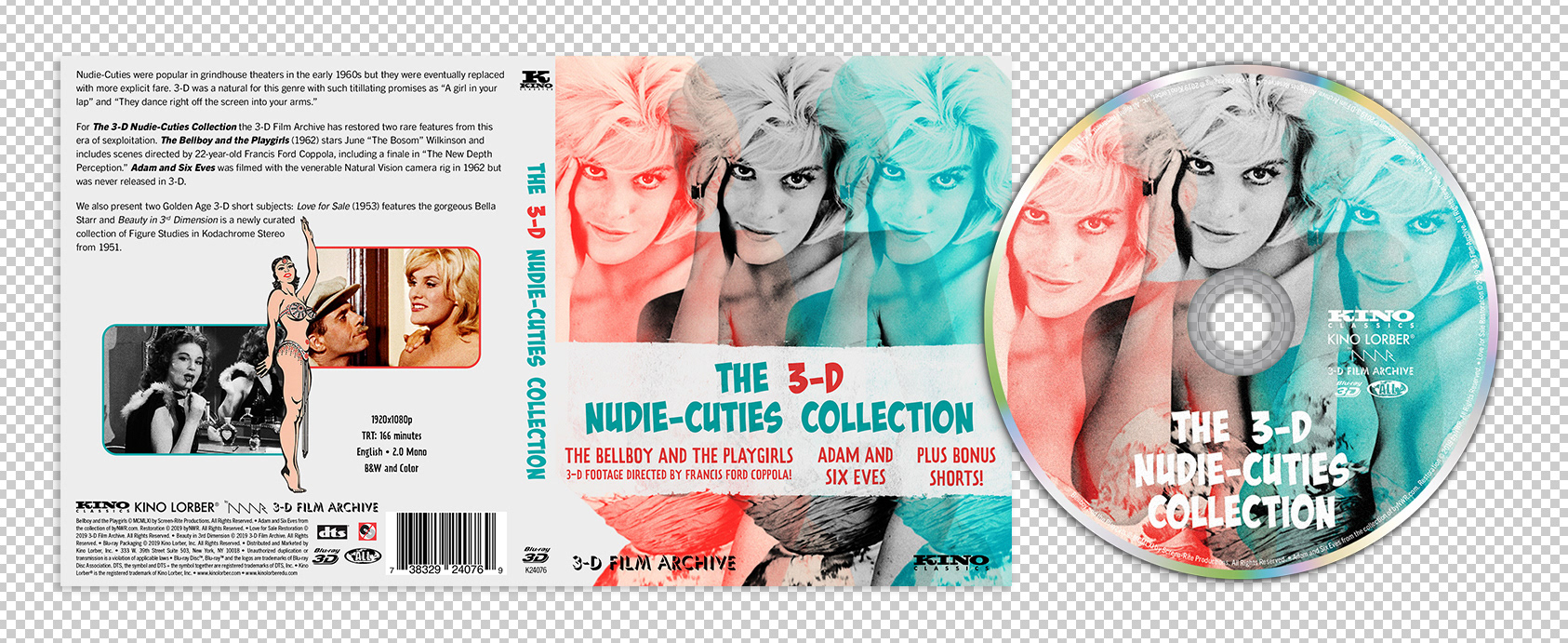 I'm generally happy with how this all came out though, looking at it a few months later, I think I placed the illustrated woman's hand a little too close to the text. Oh well. Finally, the typefaces used are
BadaBoom
,
FF Prater
, and
Trade Gothic Next
.