Blu-Ray/DVD sleeves and disc art for Kino Lorber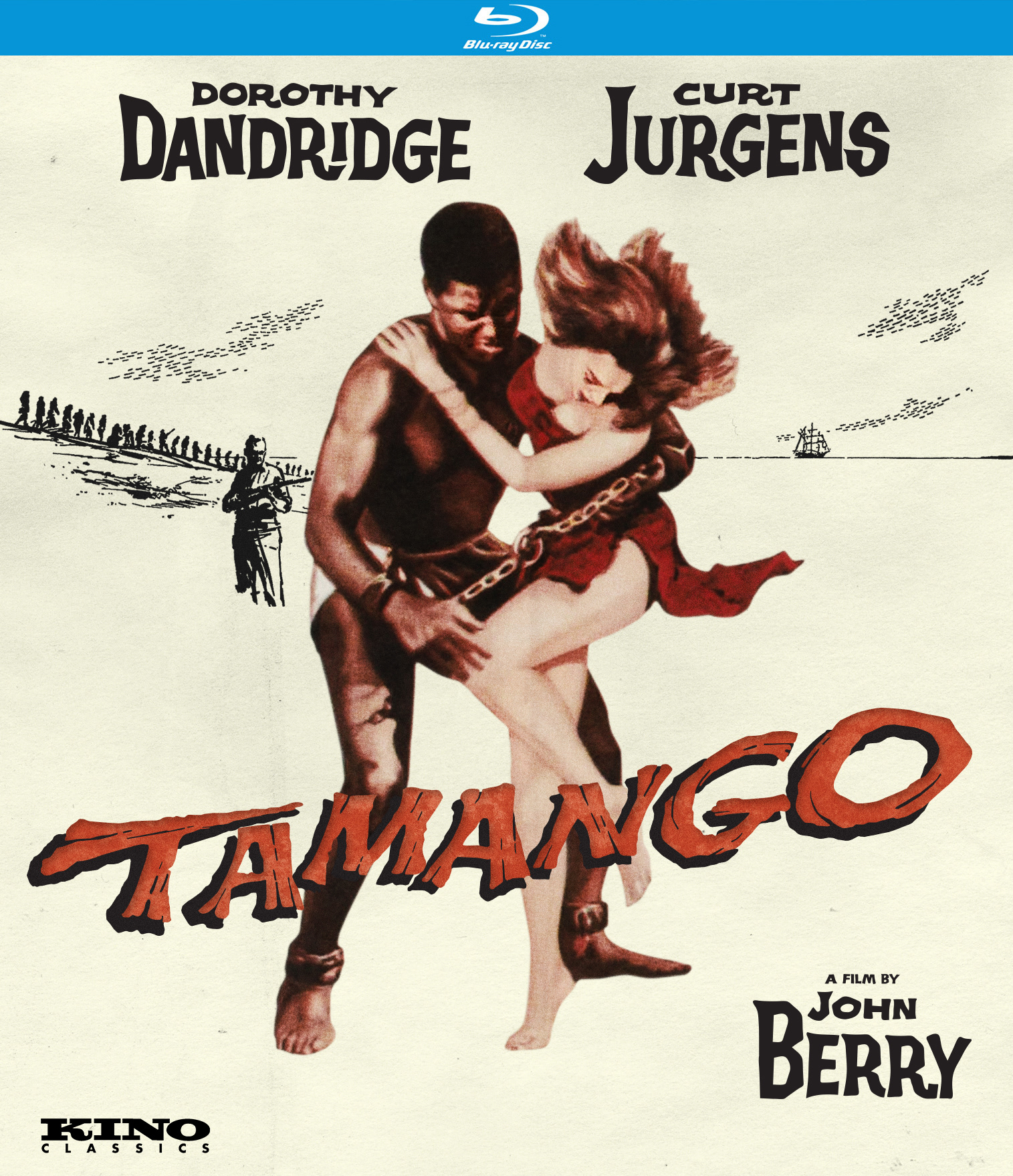 Based on Prosper Mérimée's 1829 short story,
Tamango
tells the story of a rebellion aboard a slave ship sailing from Africa to Cuba. It stars Dorothy Dandridge and Curt Jurgens and was directed by John Berry, a blacklisted American filmmaker exiled to Europe. It didn't have a wide release in the United States due to the interracial love story (Dandridge plays a slave who happens to be Jurgens' mistress).
I was approached by Kino Lorber to do the artwork for both Blu-Ray and DVD releases. This would be my first assignment for Kino and the first time I was responsible for the full package: front, spine, back, and the disc. I decided to work on the Blu-Ray layout first since it would be easier to expand the design than to shrink it.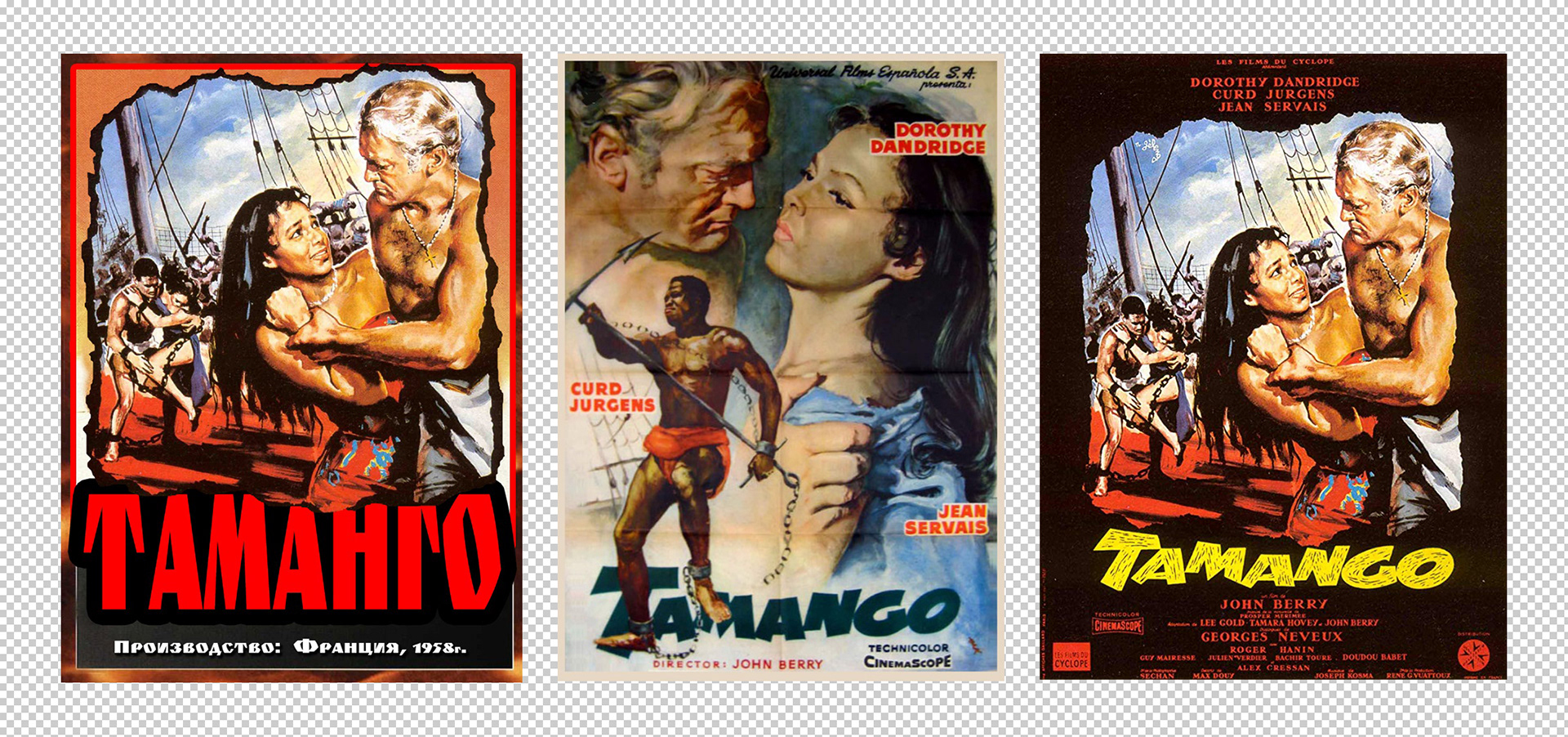 Above you'll find some international key art which was unavailable to us. I was given the US one-sheet (below) and set about isolating the characters, Aiché (Dandridge) and the titular Tamango (Alex Cressan). I performed a sharpening pass, a clone pass to get rid of the fold in the poster, and increased the saturation.
I also had to isolate the hand-drawn characters and landscapes behind them.
I realized I would need a scalable vector of the title treatment to play with so I isolated that, too. I had to do the shadow separately since Photoshop's drop shadow function would never line up, nor could I just duplicate the title layer and shift it around. This was performed in Illustrator and then a subtle texture and inner shadow were added in Photoshop.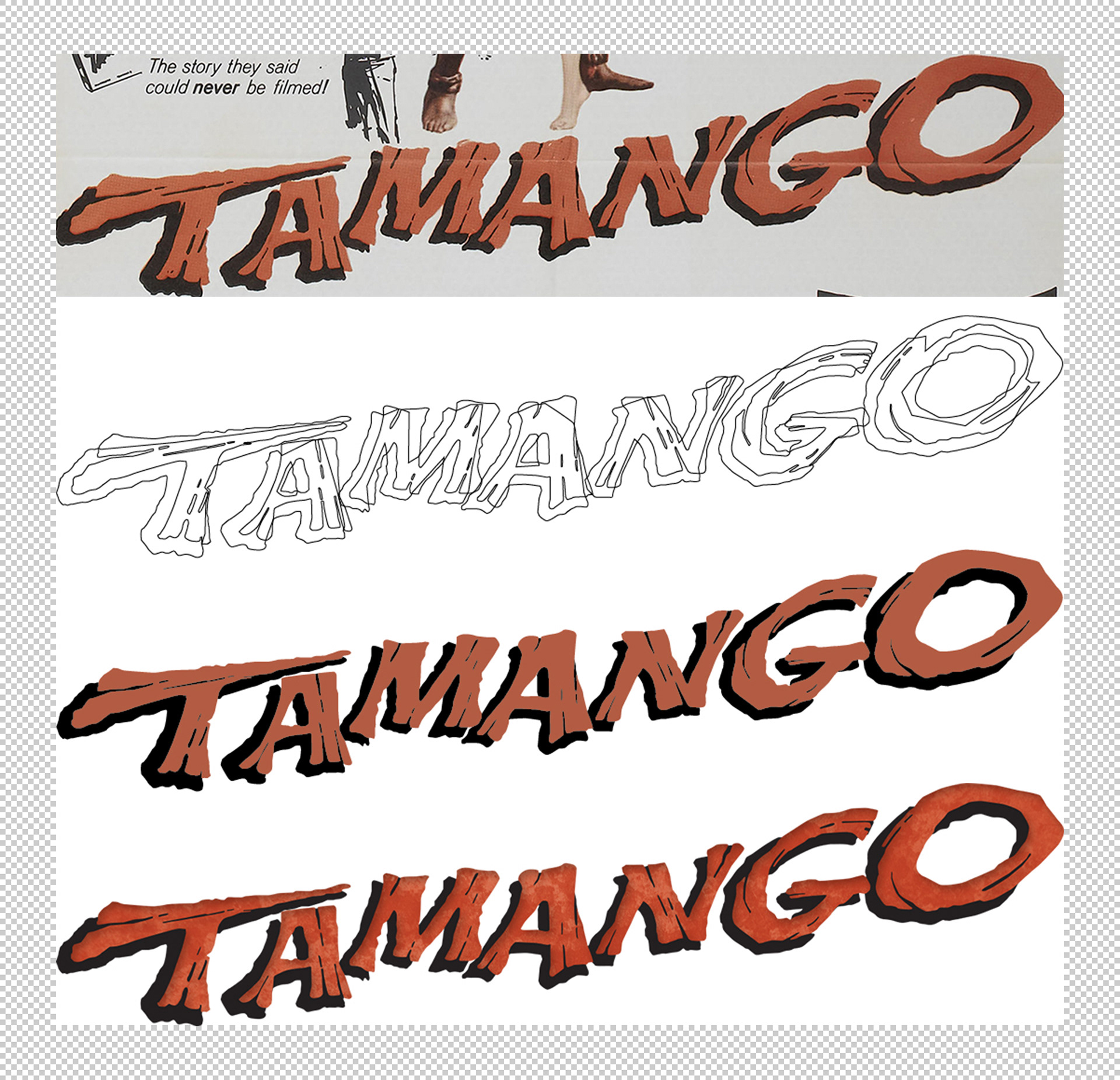 I also created a modified version of the title treatment to fit the spine.


I was provided with some hi-resolution screenshots for the back cover. This one was the only one that required more than a subtle fix.
Despite not having much to work with, I was able to provide the Kino producers with six mock-ups. #5 is a fun take on pulp book covers and #6 features a West African "adinkra" symbol known as a 
fawohodie
, which means "independence," "freedom," and "emancipation."
And as you can see, I traced out and created both one- and two-line versions of the actors' and director's names. Some of the letters in John Berry's name had to be approximated from scratch since his name does not appear like that on the original one-sheet.

The producers went with #1. Afterwards, I set about doing the back cover. I was given a template to follow and literally just dropped in all the elements (stills, logos, UPC, etc.). After the full Blu-Ray was approved, I did everything again for the DVD.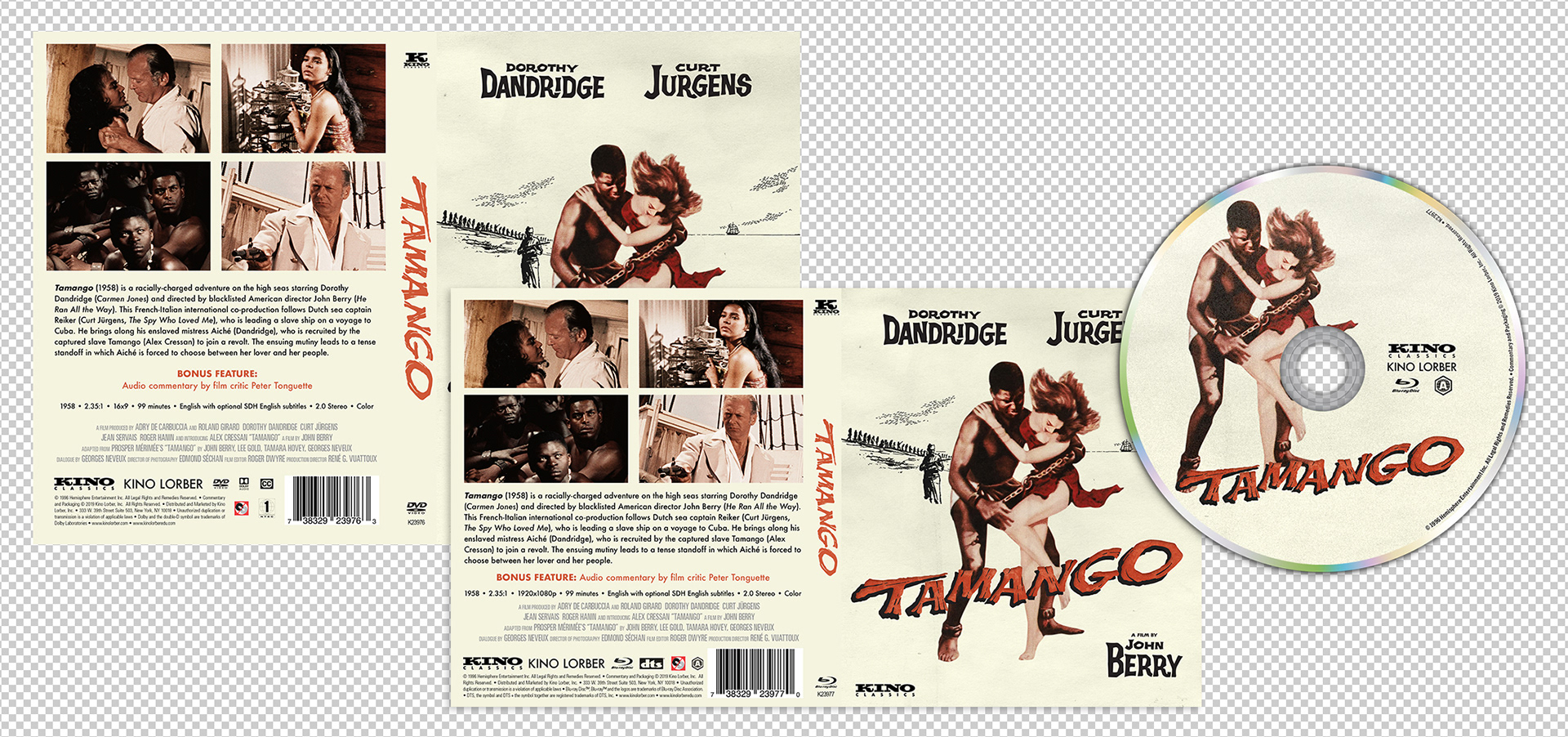 I must say I'm quite proud of the work I did for this title! By the way, the typefaces used are Futura Medium (synopsis, bonus feature, and tech specs), Univers LT Std Ultra Condensed (billing block), Univers LT Std Light Condensed (legal copy), and Arial Narrow (catalog number on spine).