Blu-Ray box, sleeves, and booklet cover for Arrow Academy
I started working on this set just before I got the e-mail asking me to work on the Godard + Gorin set. In the end, I worked on both simultaneously. Sacha Guitry was a French actor, playwright, screenwriter, and director. This set presents four of his films, each based on his earlier theater work. Much like the last few sets, I was unable to watch the films — I only had stills to work with.​​​​​​​
All of the stills required a light to moderate amount of retouching. Nothing too complicated and I always add a light layer of grain on top.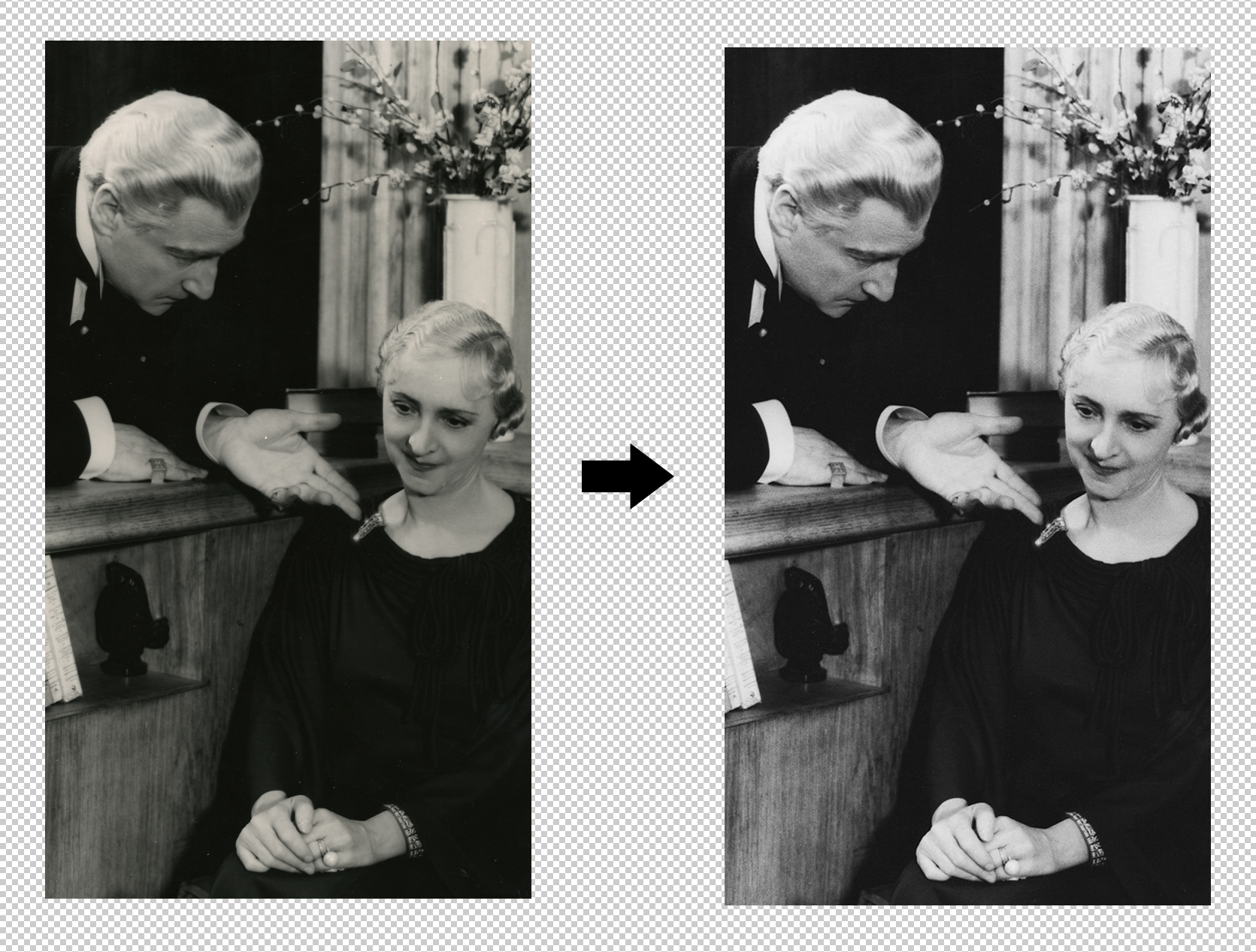 I didn't have much to work with so I simply decided to do variations on a theme. The various patterns were informed by an earlier DVD release of Guitry's films, a decorative element that the Arrow producers wanted to carry over to this set. In the end, they went with the first idea seen below. I was told at some point that the box and booklet cover would simply re-use the image for
Remontons les Champs-Élysées
, so there was no separate round of box/booklet cover designs.





See the concept above? Using 
Topaz Adjust
 and 
Akvis Sketch
, you can make photos look like they were drawn by hand. It's certainly not perfect, but it can often result in something interesting. (The picture frames came from a free stock photo website.)
Step 1: Duplicate the original layer.
Step 2: Select the duplicate layer and go to Filter -> Topaz Labs -> Topaz Adjust -> HDR Collection -> Dynamic Pop 1 or 2 (your choice).
Step 3: Duplicate the layer from step 2 and go to Filter -> Topaz Labs -> Topaz Adjust -> Vibrant Collection -> Detail Strong 1 or 2 (your choice).
Step 4: Duplicate the original layer and go to Filter -> AKVIS -> Sketch. I use the default settings.
Step 5: When you return to Photoshop, select the hard light blend mode for the sketch layer and reduce its opacity. I usually do 75%.
Step 6: Duplicate the later from step 3 and move it to the top of the layer stack. Reduce its opacity to whatever you like!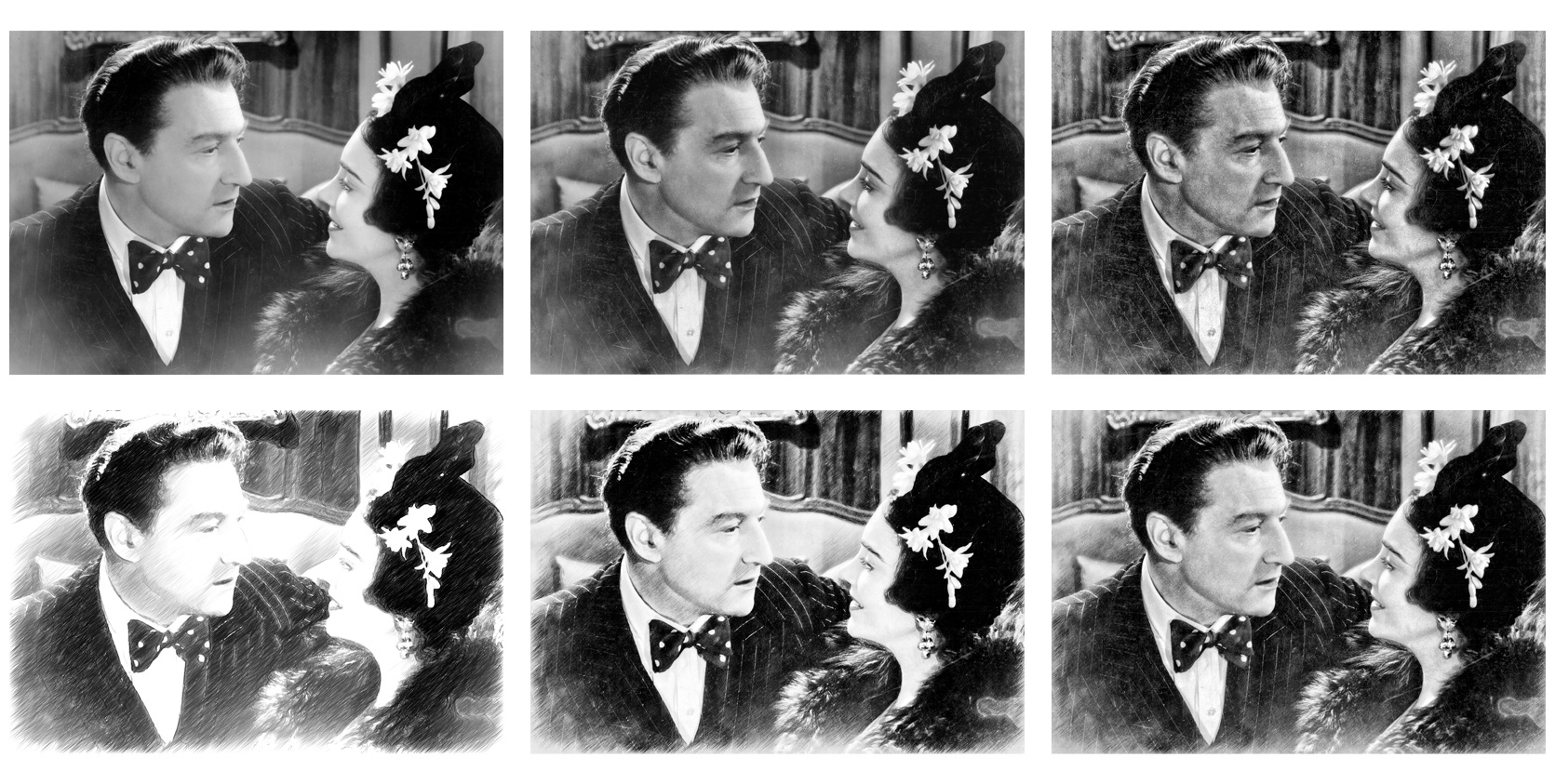 Once again, everyone was happy with the final result. The typeface is
Goudy Old Style
. In addition to the layered PSD files, I also supplied an Illustrator file with all the patterns so Arrow's in-house designer could use it for the disc artwork.