Blu-Ray sleeve for Arrow Academy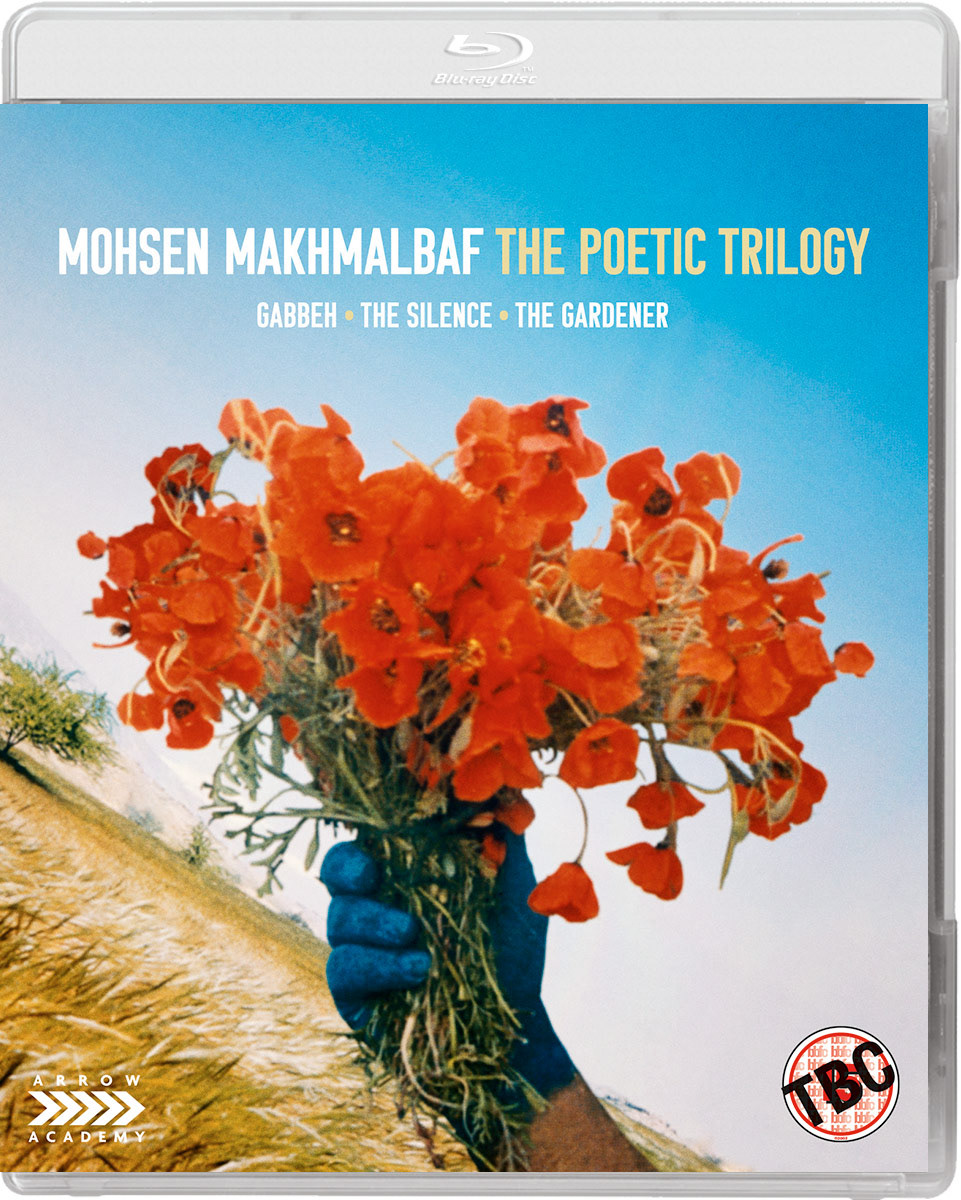 A couple of weeks after starting work on the Hong Sangsoo release, I was asked to design this release featuring three films from Iranian filmmaker Mohsen Makhmalbaf:
Gabbeh
,
The Silence
, and
The Gardener
. No separate booklet cover design was needed.
As usual, many of the stills required light retouching. This one in particular needed to be recomposed to fit a portrait-style package.


This image was used for a
Gabbeh
promotional poster at the 1996 Cannes Film Festival. I rotated it just to give it some visual interest which necessitated filling in the gaps.

The process was pretty straightforward and I found many of the stills worked as a cover.

Once the Arrow producers settled on #4 above, they asked me to try different title treatments, eventually settling on #2 below. The typeface is
Komu
(variation "B"). For the final release, I added the titles underneath.